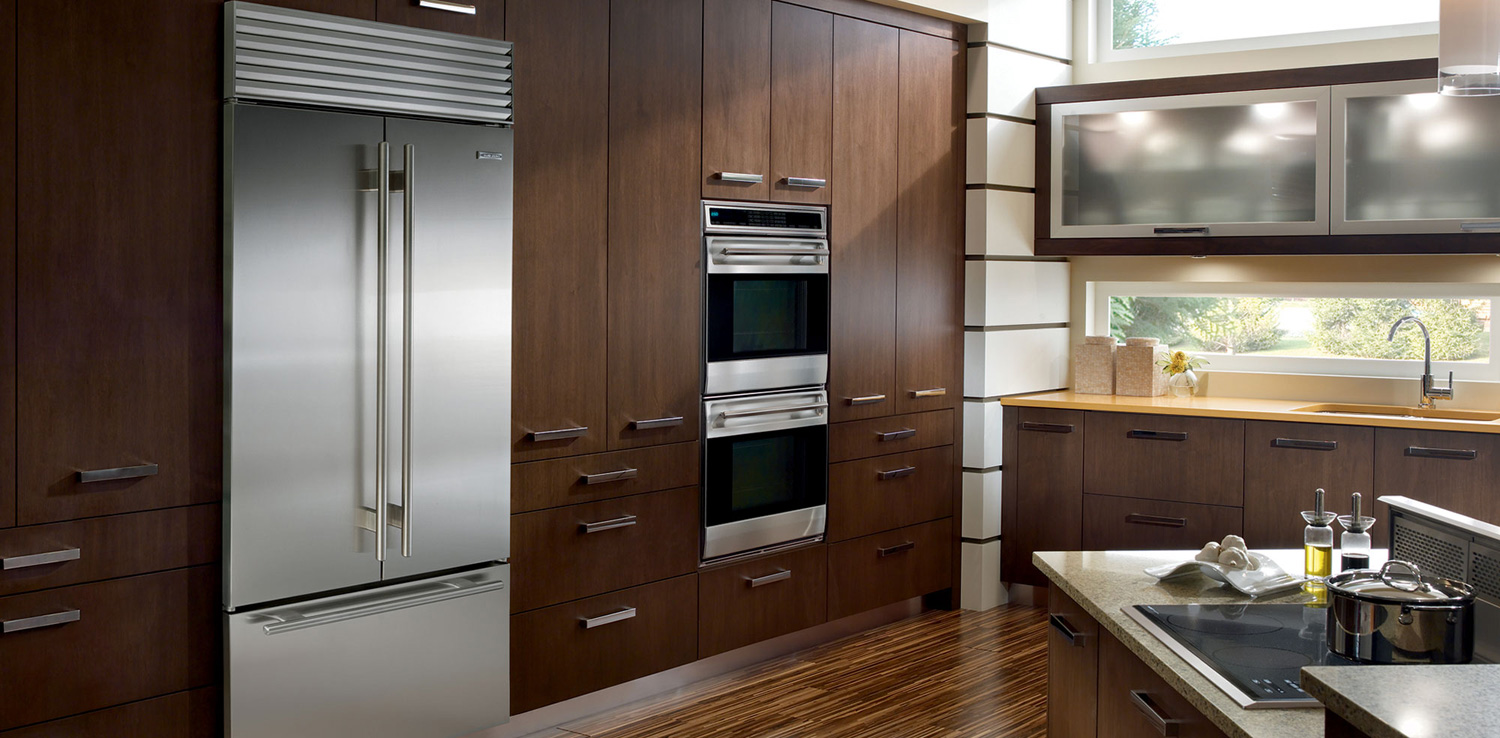 ---
Built in Refrigerator Repair
At 858 Appliance, we specialize in repairing built-in refrigerators. We have over 15 years of combined experience to bring you the knowledge and professionalism you expect when fixing your high-end appliances. Replacing a built-in appliance is very costly, your #1 option should be repair.
Built-in refrigerators are designed to be flush with your cabinets and blend in seamlessly with your kitchen appliances and design. Due to this design, pulling your built-in refrigerator out to repair can be a daunting task. The techs at 858 Appliance are used to these types of repairs and can get your built-in refrigerator back up and running in no time.
Most built-in refrigerators are more high end than the traditional refrigerators you see in homes. Because of their cost many homeowners assume that they'll never break down and when they do, they have no idea where to turn.  You need a company you can trust.
Contact us today for prompt, efficient service!
GIVE US A CALL

Give us a call today and one of our expert technicians will be on the way to getting your appliance up and running as soon as possible. We are your one stop appliance repair shop.
858-277-5426
619-229-2010
760-789-9030

SEND US AN EMAIL

Send us an email in order to Schedule an Appointment

858appliance@gmail.com