Appliance Repair Service in San Diego and North County. Available 7 Days a week with flexible appointments.
✅REFRIGERATOR REPAIR
✅DRYER REPAIR
✅OVEN REPAIR
✅WASHING MACHINE REPAIR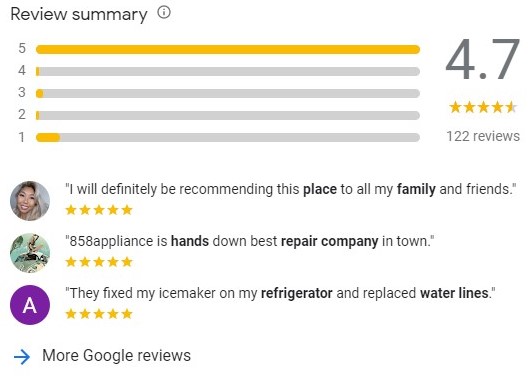 Looking for a local appliance repair service near you, that is reliable and will get your problem fixed quickly?  At 858 Appliance Repair our repair guys are available seven days a week, repairing major household appliances like gas and electric ovens, dryers and stoves, fridges and washing machines. We usually have available appointments the same day or the following day service.  Your problem will be taken care of with just one phone call (858) 277-5426.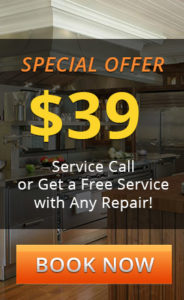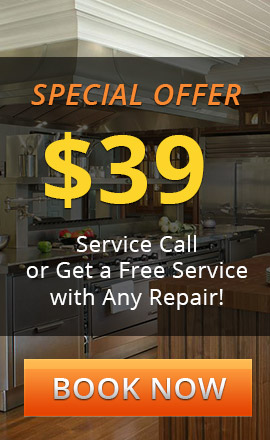 90 Day Guarantee
Free parts and labor
Expert Technicians
Knowledge & Experience
Service All Brands
No matter where you bought it.
Happy Customers
4.7 Customer Rating
Our repair masters arrive prepared with most common parts in stock to finish the repair with one visit. Total customer satisfaction is our main goal. From the first call till the final invoice we treat our clients just like we would treat our family with integrity and respect.

When you call (858) 277-5426  you will be immediately connected to local expert, that knows and understand your problem. If your appliance is showing an error code we'll help you look up the description of the breakdown and provide your with repair estimate right over the phone.
✅DISHWASHER REPAIR
✅STOVE REPAIR 
✅FREEZER REPAIR
✅GARBAGE DISPOSAL REPAIR
How to pick the best appliance repair company
From Washer that is not draining soapy water to warm refrigerator to just barely warm oven – our repair masters will diagnose your broken appliance and advise you about your options. For over fifteen years we have served San Diego County for all types of appliance repair needs. CALL (858) 277-5426
Make a smart choice and choose San Diego appliance repair service with over a hundred great reviews from real customer from all San Diego County and a high rating of 4.7 STARS on Yelp and Google. 858 Appliance Repair is family run local San Diego business with experienced repair techs trained to take care or your appliance.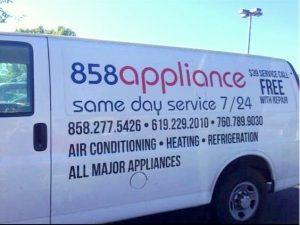 Personalized service on your schedule
Some home appliances are more crucial than others. A broken dishwasher – yes you can live without it for a week or two, but You wouldn't  say "it can wait" when you have broken refrigerator or washing machine that is full of water and doesn't drain. Failing fridge or burned up electric range needs immediate attention.
For your convenience we can schedule a repair on any day of the week. If you prefer early morning, mid-day or late afternoon repair appointments to fit your schedule. We cover areas from Chula Vista to Vista, Mission Valley, Rancho Bernardo, Encinitas, Carlsbad, Del Mar, Lemon Grove, Spring Valley, Point Loma, La Jolla. Our service vans are fully stocked with spare parts and most repairs will be completed in a few hours on the same day. CALL (858) 277-5426
Kitchen Appliance Repair in San Diego, CA
Home kitchens are loaded with important appliances. All major appliances are super important in daily rhythm of a household. One broken piece can cause a major inconvenience. 858Appliance repair masters are trained to diagnose an repair wall ovens, cooktops, electric ranges and gas stoves. 
Leaky door gasket on a dishwasher, broken ice maker or even as simple as broken kitchen sink garbage disposal can become very frustrating problem to have. Among other common appliance parts we carry residential kitchen garbage disposals in various sizes.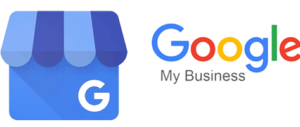 Appliances fail more often in Hot Weather
Most appliances tend to breakdown during warmer seasons of the year. Most modern appliances have minimal focus on cooling the electronics, sensors and wiring and when the weather is warmer it puts heavier load on a appliance. If there was a potential breakdown developing – it will become more severe during warmer weather and potential cause a total failure. From our experience we see a rise in repair service calls in all San Diego County during summer months and less so when weather gets cooler. Rain or shine your service technician will arrive in a few hours. CALL (858) 277-5426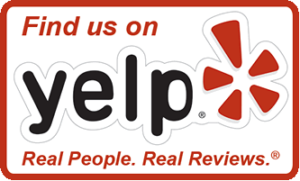 Appliance Repair Contractor with Multiple Location Near You 
We service all areas from Chula Vista to Vista. Our North County office is located in Rancho Bernardo and our repair masters respond to repair jobs in Escondido, Vista, San Marcos, Oceanside, Carlsbad appliance service in La Costa and Bressi Ranch, Rancho Santa Fe, Encinitas, Leucadia, Solana Beach also Del Mar.
Form our central office on El Cajon Blvd we respond to appliance repair San Diego calls in all South and East San Diego communities. Chula Vista, La Mesa, La Jolla, Mira Mesa, Scripps Ranch, El Cajon, Spring Valley, Imperial Beach, San Ysidro, Coronado, Point Loma, National City, University City.
San Diego Appliance Repair Company
Common Customer Questions
How much it cost to repair appliance in San Diego?
 An average cost for washer repair or refrigerator repair is usually $150-$350. Depending on the type of appliance the cost of repair may vary. A service visit to your home is only $39. We have been serving San Diego County since 2005.
What appliances do you repair?
 At 858 Appliance repair we specialize in residential home appliances like clothes washers and dryers, refrigerators, freezers, dishwashers, ovens, stoves, cooktops and ranges also dishwashers, garbage disposals. We are available every day of the week across all San Diego County.
Do you provide mobile appliance repair at home?
Of course, yes! Your time is very important to us that's why all appliance repairs can be completed at your home on your schedule. Early mornings or late afternoon hours – Our mobile service vans are always ready to go anywhere in San Diego County, including El Cajon and Lakeside.
What happens if appliance can not be repaired?
 If  technician thinks that your appliance is not worth repairing, he will  inform you right away. When repair isn't possible or its just not worth the investment, we only charge $39 for a service call to your house.
Do you sell new or used appliances?
No, 858 Appliance Repair is strictly a repair service only. We work hard to repair your current machine to save you time and money. Sorry we don't buy or sell used appliances.